Deleting a VoiceThread
You are able to delete any VoiceThread that you created or to which you've been given editing access. Follow the steps below to delete a VoiceThread.
Go to the "VT Home" tab at the bottom of the screen.
Tap on the VoiceThread you want to delete. This opens the overview.
Tap the menu icon in the top-right corner of the screen.
Scroll to the bottom of the screen to see the "Delete" button. If you don't see this button, that means you don't have permission to delete this VoiceThread.
Tap "Delete VoiceThread".
Confirm the deletion by tapping "Delete" again.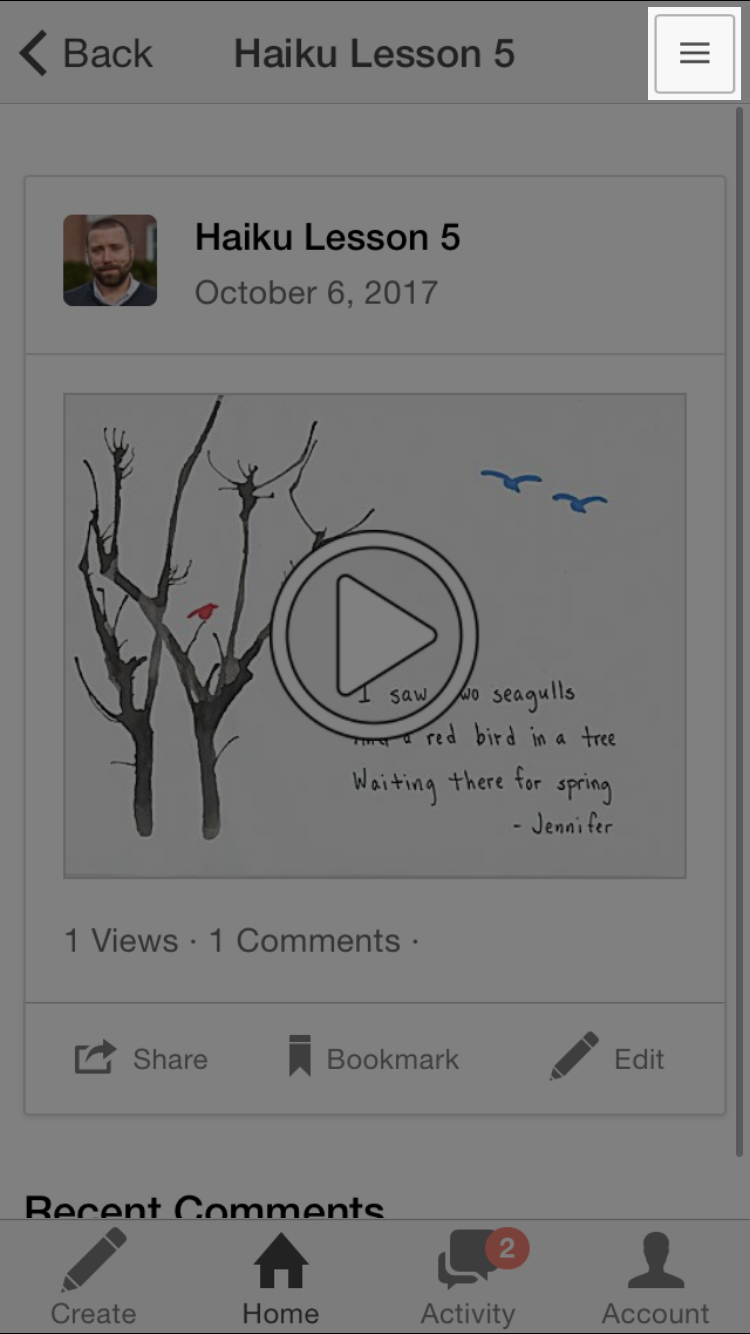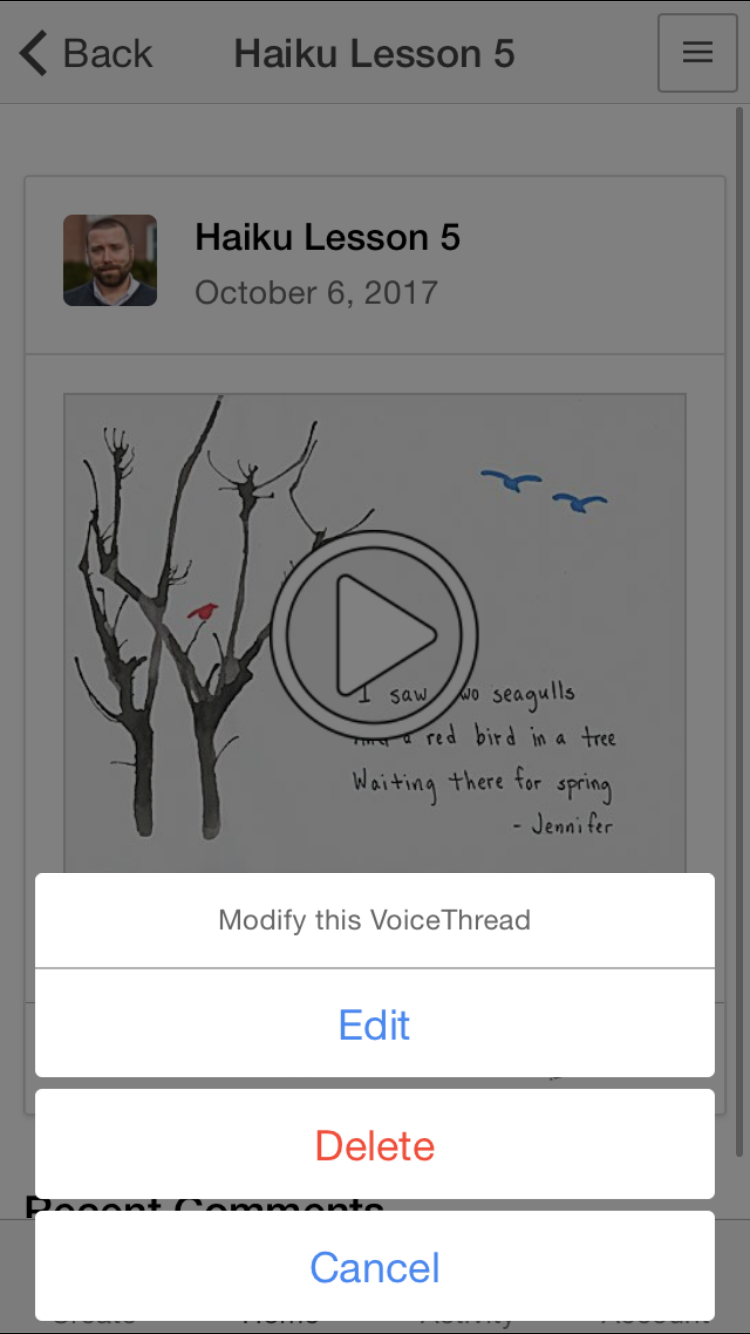 *Note: In order to retrieve a deleted VoiceThread, you will need to use a computer rather than the mobile app. Please see more here.